your guide to
CHOOSING THE RIGHT GLASS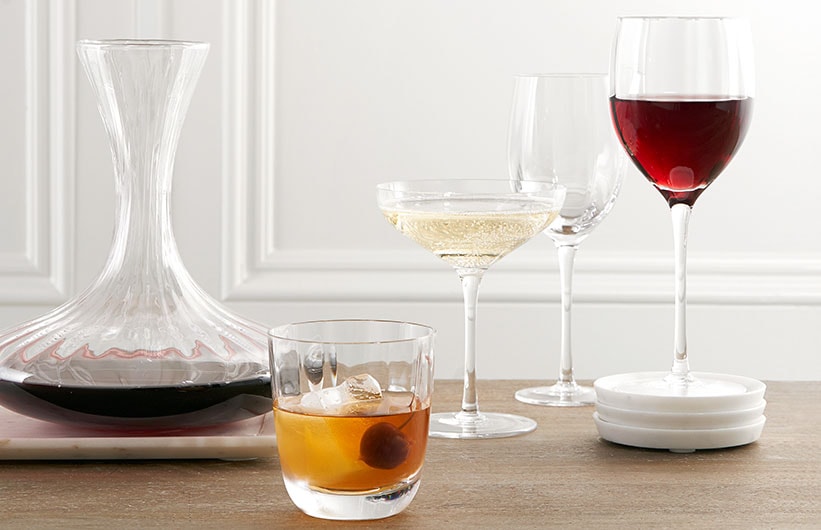 What's the key to enjoying your favorite beverages? The perfect glassware! From full-bodied wines to classic cocktails, elevate every sip with our easy-to-follow glassware guide.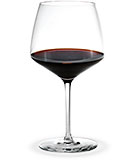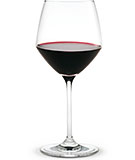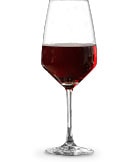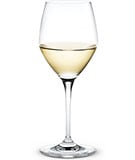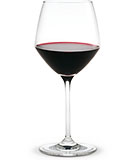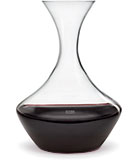 SOMMELIER
A very broad surface area provides optimal aeration for big, full-bodied wines leading to a wonderful taste and aroma.


BURGUNDY
A generous bowl and slightly flared rim makes these glasses ideal for light-bodied red wines like Pinot Noirs.

BORDEAUX
Taller than traditional red wine glasses, its smaller bowl is designed for full-bodied wines like Cabernets and Merlots.

WHITE
A standard glass for most whites with crisp, acidic bouquets that are best expressed with a slightly smaller surface area.

RED
This standard red wine glass is great for medium- to full-bodied reds with spicy notes like Syrahs and Malbecs.
DECANTER
Decanting showcases the full flavor potential of aged wine, and also elevates a young, everyday wine for a better taste.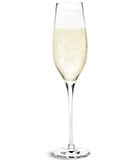 FLUTE
A comparatively large surface area allows sparkling wine to express its aroma and allows for consistent pours.

COUPE
An elegant vessel for exciting cocktails and sparkling wines.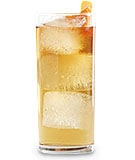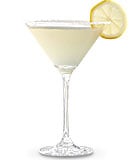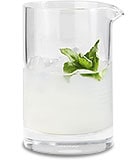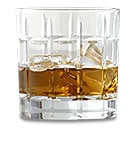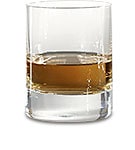 HIGHBALL
Tall and cylindrical, this versatile classic is great for highball-style drinks that consist of a spirit, a mixer and ice.
MARTINI
For drinks served chilled but without ice, reach for the iconic martini glass. The stem prevents your hands from warming the cocktail, and its wide opening aerates the alcohol.
MARGARITA
Designed with a stem that leads up to increasingly bigger bowls, this glass is ideal for serving its namesake cocktail.
MIXING GLASS (CRAFTHOUSE)
Perfect for most beers and ciders, this the most common glass you'll find in most bars and restaurants.
DOUBLE OLD FASHIONED
An all-purpose option for standard cocktails served over ice, this glass can also be used for straight pours, too.

SPIRITS GLASS
Enjoy your fine liquors in this glass, where the balanced shape makes it easy to hold, while the tapered top prevents the aroma from dissipating.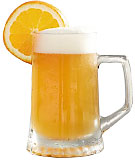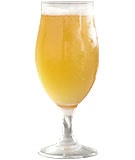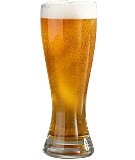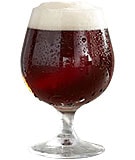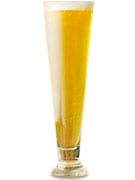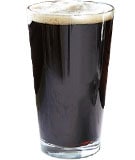 STEIN BEER GLASS
From lagers to pilsners to ales, the stein glass's handle keeps your hand from warming up your beer.
TULIP BEER GLASS
One of the most versatile beer glasses, a tulip-shape design and a tapered brim trap the aroma of Belgian ales, IPAs and stouts for a full sensory experience.
WHEAT BEER GLASS
Lock in aromas and the showcase the golden color of wheat ales with plenty of space for a foamy head.
STOUT BEER GLASS
Best for stouts and other heavy, dark beers, the stout glass' distinctive shape helps accentuate the aroma of roasted molts and rich notes.
PILSNER BEER GLASS
This tall, tapered glass preserves the carbonation of lighter beers while enhancing their flavor and aroma.
PINT BEER GLASS
Easy to stack and clean, the pint beer glass can handle any beer with a wide mouth that helps release some extra flavor.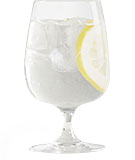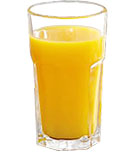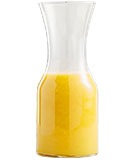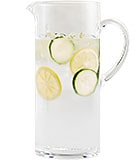 TUMBLER
For juice, water and other zero-proof drinks, a tumbler can also be used for beer and long mixed drinks.

GOBLET
Typically used for serving water or white wines, this stemmed glass has a tall, straight-sided silhouette.
JUICE
This slightly smaller take on a tumbler glass holds 5 to 10 ounces of liquids.
CARAFE
Casual, simple and elegant, this handless piece of serveware works for juice, water and wine alike.
PITCHER
An easy-to-pour handle makes serving beverages a breeze, from cocktails to water.