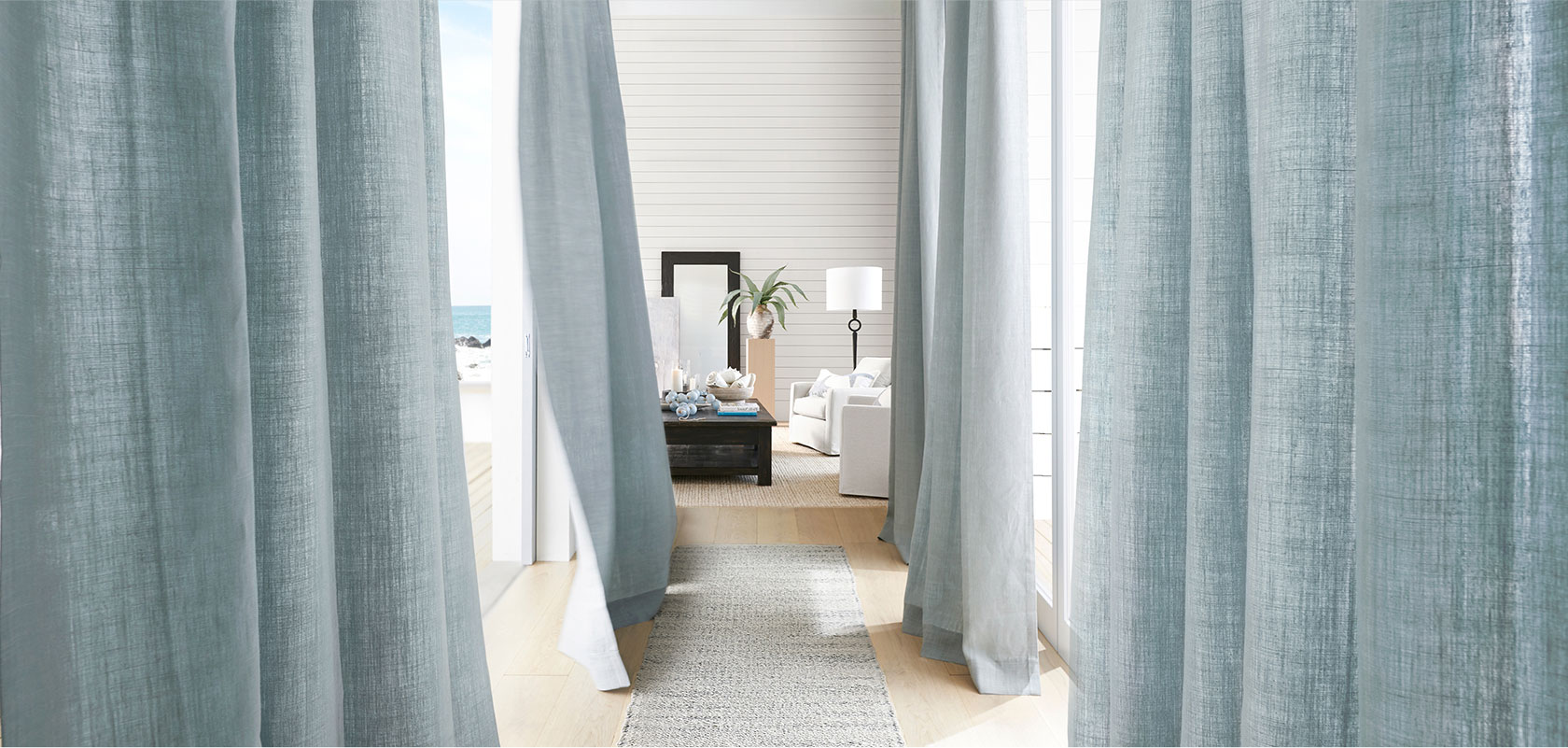 How To
Style Your Windows
From fabric selection to installation, we've taken
the guesswork out of hanging your curtains.
Lead With Length
From trim and tailored to a pop of drama, the length of your curtains sets the tone for your space.
Tailored

This pulled-together approach sits
a quarter inch above the floor.

Casual Chic

This easy, elegant style drapes
on the floor 1 to 2 inches.

Dramatic

This luxe, romantic look drapes
on the floor 3 to 4 inches.
Perfect Your Placement
Hang high to elongate your windows or choose a more classic, casual approach. Whichever style
suits you, set yourself up for success with our guide to measuring and placing your curtains.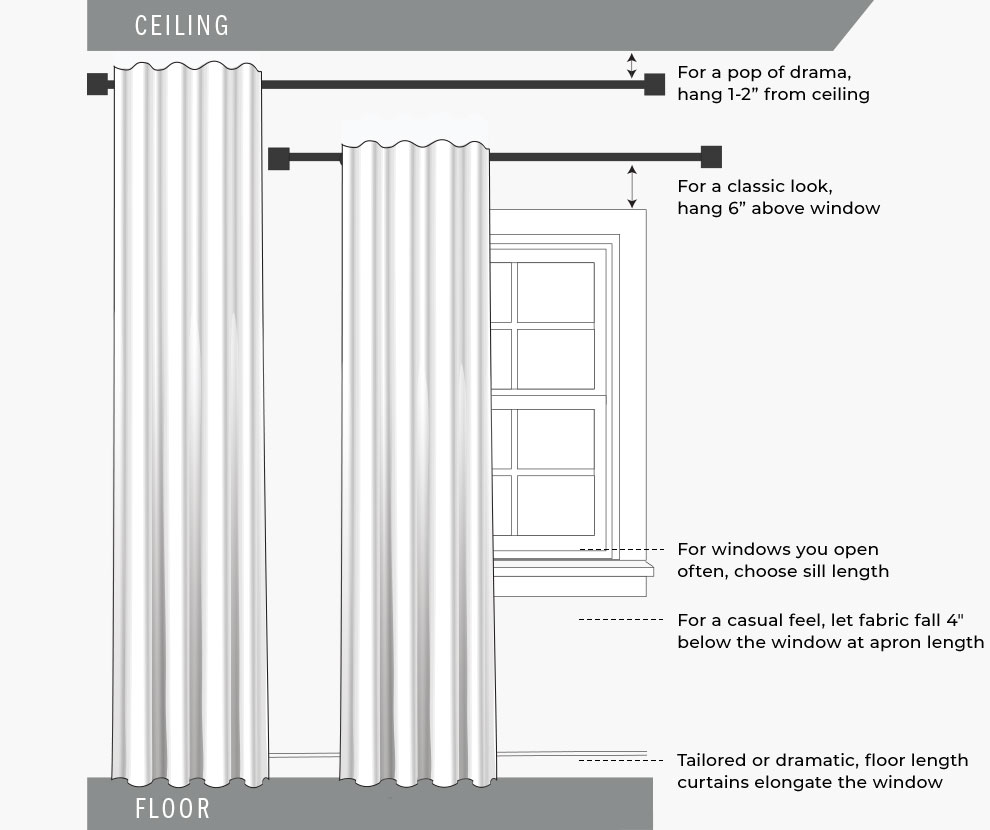 Pick Your Hanging Style
Time to top it off! Each header delivers a distinct look and determines the fall of the fabric.
Get The Right Light
From sheer joy to blackout bliss, find curtains that cast your home in its best light.
Installation Made Easy
Here's how to hang your curtains in 5 simple steps.
Need help? Chat with an expert from our Design Crew.
Gather Your Materials

1

Measure Across

Measure the width of your window to determine the size of your
curtain rod and add 1-3 inches on each side.

2

Place Your Brackets

Hang your rod higher than the window for a more dramatic, lengthening
effect that draws the eye up and makes the ceiling look taller. Use a level
to mark your measurements and pre-drill holes.

For drywall, insert wall anchors with a Phillips head screwdriver. For stud mounting,
align your brackets with the holes and fasten screws directly into the wall.

3

Hang Your Rod

If your curtains are rod pocket, back tab or grommet top,
attach them before hanging. If you're using clip rings or round
rings, attach the curtain after hanging the rod.

4

Tighten Screws

Secure the rod by tightening the bracket screws with an Allen wrench.

5

Add Flair

Complete the look with decorative finials or handsome
holdbacks to keep your curtains open.
Shop All Curtain Hardware
#MYPOTTERYBARN
Real-Life Style
Inspiration, straight from your homes. See it, share it, shop it.
The Instagram Shop